Baby Soft Skin with HobaCare Baby
HobaCare Baby will gently strengthen and nourish your baby's delicate, sensitive skin and scalp without risk of adverse reactions. Jojoba's natural properties also help soothe inflammation, making it ideal for use after each diaper change. HobaCare Baby is our 100% pure, unrefined golden jojoba in a special pump bottle for added convenience.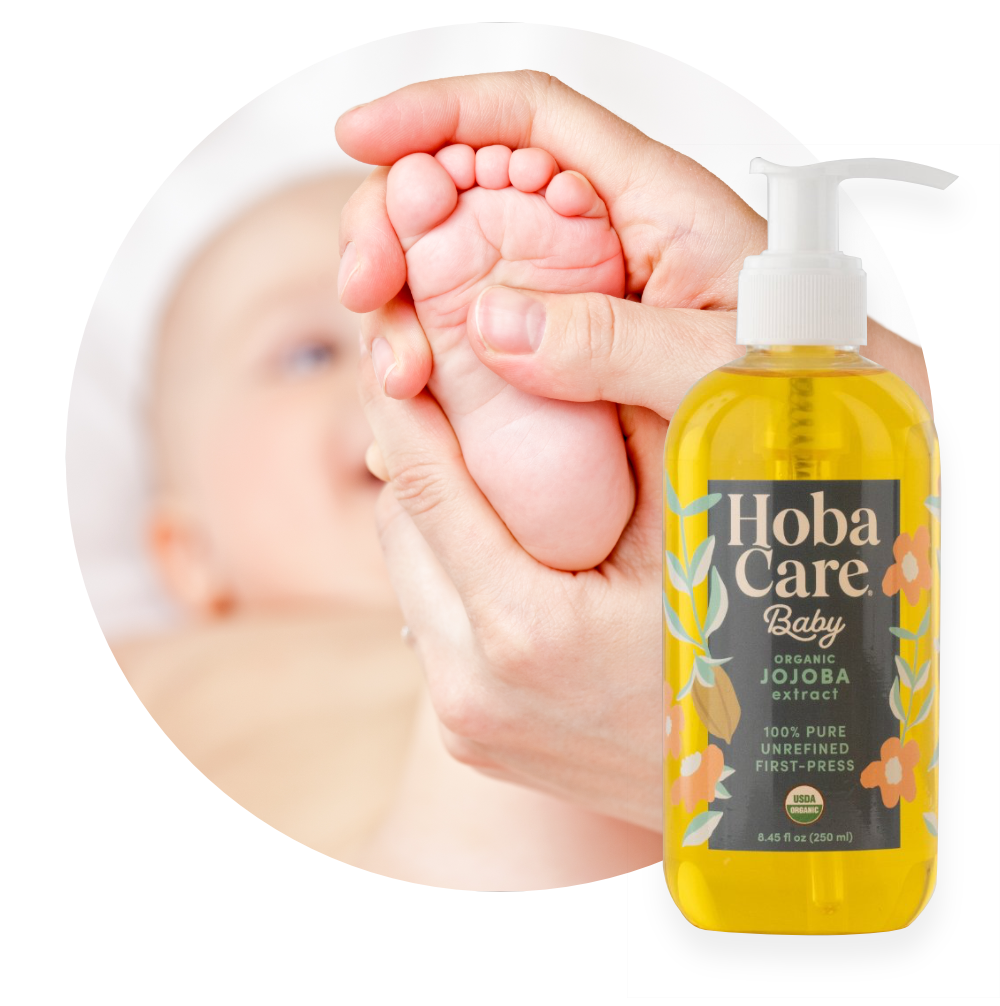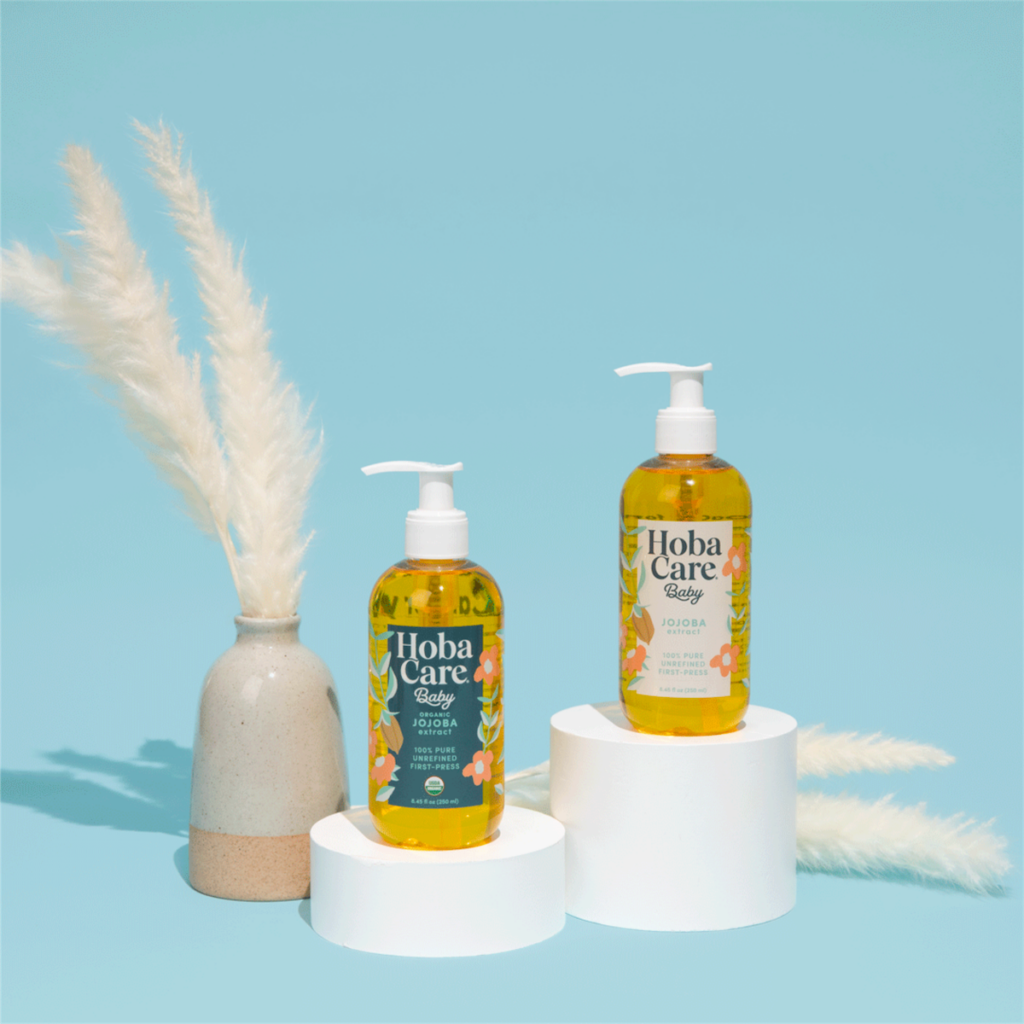 HobaCare Baby
$9.99 – $19.49
HobaCare Baby is non-allergenic, does not clog pores, does not stain, and does not turn rancid.
Use it after a bath and after each diaper change to soothe dry, chafed, irritated and sensitive skin. Give your baby a soothing massage. Relieves cradle cap. And remember, it's for the whole family.
Uses: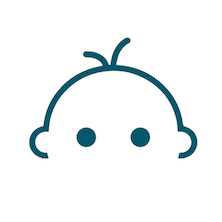 Cradle Cap
HobaCare Jojoba is an effective natural and non-allergenic remedy to soothe cradle cap in babies as it helps to moisturize the scalp and loosen flakes, while also promoting healthy skin. Applying a few drops of jojoba oil to the affected area can help to reduce inflammation, itching, and discomfort associated with cradle cap.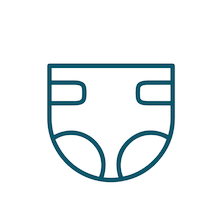 Diaper Rash
HobaCare Jojoba is a gentle solution for soothing and preventing diaper rash in babies. Its anti-inflammatory properties help to soothe irritated skin and create a barrier between the skin and moisture, reducing the risk of future rash.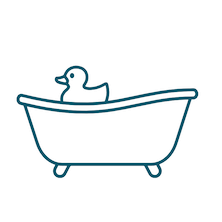 After Bath Care
HobaCare Jojoba is a great after-bath moisturizer for babies as it helps to lock in moisture, prevent dryness and keep skin soft and smooth. It is easily absorbed into the skin without leaving any greasy residue, making it a great alternative to other heavy and potentially irritating lotions and creams.
I feel like I could be a spokesperson for HobaCare.
I use it on my infant, my toddler, and on myself, and I recommend it to everyone. My 2 month old has the most beautiful hydrated skin and hasn't dealt with any of the dryness or cradle cap that my toddler did (before I discovered your jojoba). Anyways, thanks for your product – we love it at our house!
–jflowerscarver7
I'm warmly recommending HobaCare to all mothers who have young kids
Why do I prefer using jojoba for my daughter? When my daughter was born, I immediately paid attention to her sensitive skin (like mine), for dryness and allergies. The skin medicines that I've received from the hospital have caused her much dry skin and even skin wounds. I looked for a natural organic solution, one that won't cause any further damage to her skin. Then, then my father told me I should put jojoba on my daughter's skin. This is an amazing material that caused all the bad symptoms on her skin to immediately vanish. Her skin has become smooth, elastic, and vital.
-A Happy Mother
It heals cradle cap!
I have been using your product for years and I love it! It is the only product I use for the face and body! I have another use to share with you… it heals cradle cap! My son had it and I would rub the jojoba on his head, then comb through his hair. Thank you!
–Debra Peters
Thank you for improving the quality of my little one's life with your wonderful product.
I am the mother of a nine-month-old daughter who has been battling leukemia for the past five months. During her first round of chemotherapy, we found that one of the side effects of the treatment was terrible diarrhea, which deteriorated the skin in her diaper area. The hospital's solution failed, and her skin only got worse. We found the best treatment was to clean her skin with cotton cloths dampened with water and jojoba. We have continued to use this method for diaper changes and we have yet to see any skin breakdown!
–Heather de Bethencourt
A few examples of how I use jojoba on my daughter
1) Dry skin near the knee. By massaging it a few times with organic Jojoba after the shower, relief followed in a few days. 2) Diaper rash on the baby's bottom. By washing and using the organic jojoba for a few days, this problem has gone away. 3) During the summertime, the dryness and grit on my baby's scalp were eliminated with organic jojoba.
-A Happy Mother