For All Skin Types
Ideal for the face and body, the naturally nourishing properties of Golden HobaCare Jojoba help support the skin's natural barrier function and protects against dryness. Quick to absorb, yet still nourishing, HobaCare will leave skin silky, soft, and nurtured.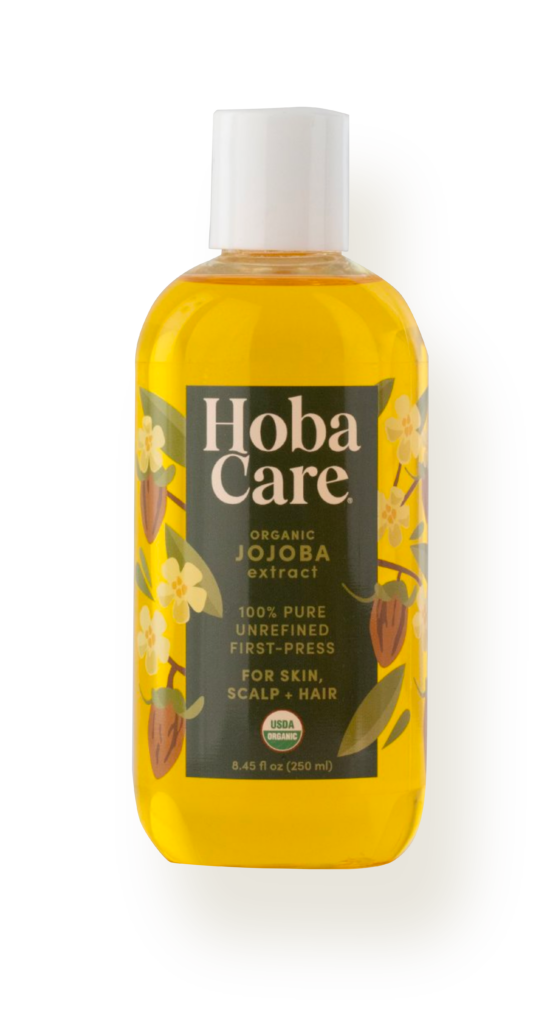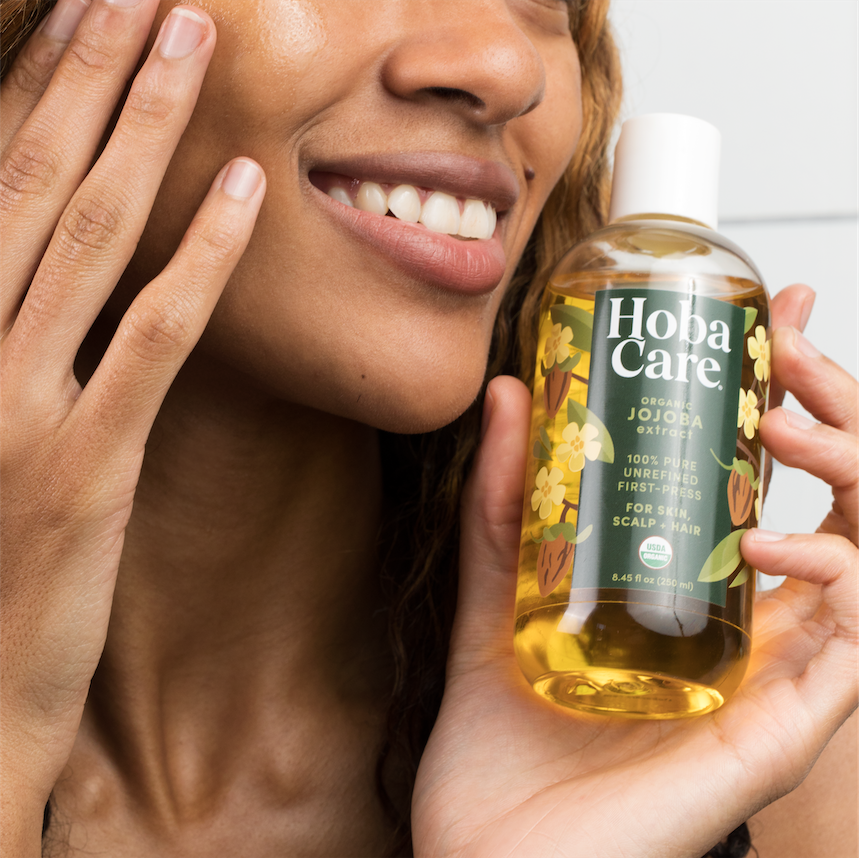 HobaCare
$9.99 – $19.49
Perfect for all skin types, including sensitive skin. HobaCare Jojoba is safe for all existing skin conditions, such as eczema, psoriasis, rosacea and acne. Oncology massage therapists and estheticians use jojoba where purity and safety are essential.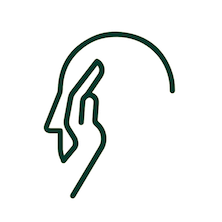 Facial Massage
HobaCare Jojoba is an excellent choice for facial massage due to its nourishing and moisturizing properties. Estheticians use it to remove makeup, as a base for face masks, and as a moisturizer since it absorbs easily into the skin and does not clog your pores.
Chapped & Cracking Hands
HobaCare Jojoba can help soothe and repair chapped and cracking hands by providing deep hydration without leaving a greasy residue. Its natural anti-inflammatory properties make it a great choice for irritated or damaged skin.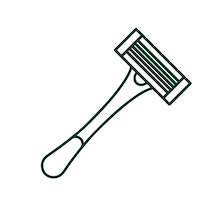 Shaving Face & Legs
Jojoba is a great alternative to traditional shaving creams as it provides a smooth and nourishing glide while also reducing razor burn and irritation. Its non-comedogenic properties make it ideal for use on both the face and legs.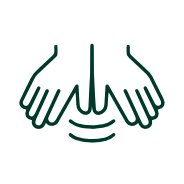 Massage Therapy
HobaCare Jojoba is a popular choice for massage therapy due to its long shelf life, light texture, and ability to be easily absorbed into the skin. It can be used alone or blended with other oils for a customized massage experience.
Cuticles
Jojoba is a natural and gentle way to moisturize and protect cuticles from drying out or becoming damaged. It can be applied directly to the cuticles or mixed with other oils and essential oils for added benefits. Its anti-inflammatory properties can also help soothe and heal damaged cuticles.
I am now solely using Jojoba for everything and my skin feels so good.
A little bottle goes a long way, and I am so impressed by it. I use it on my face day and night, and as a body moisturizer after a shower. It's a fab makeup remover too.
-Aly
Been using it for years, love it!
I use it to clean make-up off my face at night, on my skin in the morning for a clean, smooth look for make-up, all over my body after a shower, and on hair after a wash.
-Sandra Jones Lanham
Your jojoba oil is fantastic!
It is perfect for moisturizing my face and body, and I also use it to condition my hair. No longer do I spend money and time using multiple commercial products with poor results. Now that jojoba oil is my only moisturizer, my skin is brighter and better toned. Thank you for bringing such a healthful and effective product to market – I appreciate you!
–Autumn Devries