The Original Jojoba Company produces the highest quality jojoba extract in the world with our HobaCare products.
Farmed directly from a single source, our premium jojoba is deeply moisturizing and compatible for all skin types of all ages.

The Original Jojoba Company is the only company in the world producing a First-Press quality jojoba where we emphasize quality over quantity in our specifications for pressing the jojoba seeds. Because we only press the best from the seed, pure HobaCare Jojoba feels light on the skin, absorbs quickly, and has a naturally light scent – far superior to all other jojoba on the market today.
Jojoba is an excellent face and body moisturizer for all skin types and ages, and it also conditions and smooths hair and beards. Pure HobaCare Jojoba is exactly what you've been looking for.
Other companies source jojoba from around the world, singularly focused on finding the lowest cost. Not us. Alongside our farmers, we're a small vertically integrated company that harvests our jojoba directly from a single source: our own farms. Without a middleman, we are there from seed planting to HobaCare bottling.  
Our farmers lead our co-op. Collectively invested in innovation and sustainable practices, our farmers discover, share, and implement the ways to produce jojoba that's best for our workers, the environment, and you.
Jojoba (pronounced ho-HO-ba) extract, while commonly referred to as "jojoba oil," is actually a liquid wax. The liquid wax esters in jojoba are the closest thing in the plant world to the sebum our skin produces. That's why jojoba is truly for everyone.
With an indefinite shelf life, jojoba is nontoxic, nonallergenic, noncomedogenic, and compatible for all skin types of all ages. Most importantly, it makes your skin feel amazing.
Want to learn more about jojoba?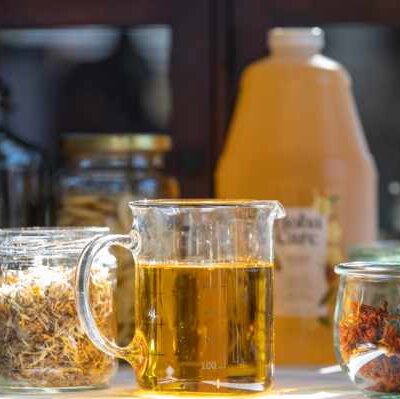 Are you a professional or manufacturer that needs HobaCare?
HobaCare offers the most superior jojoba products on the market today. It's why skin care professionals, massage therapists, and manufacturers rely on our pure HobaCare Jojoba premium products to extend this best quality promise to their customers.
In addition to wholesale/bulk quantity purchasing options for our jojoba oil, we also offer our HobaCare Retail Starter Kit: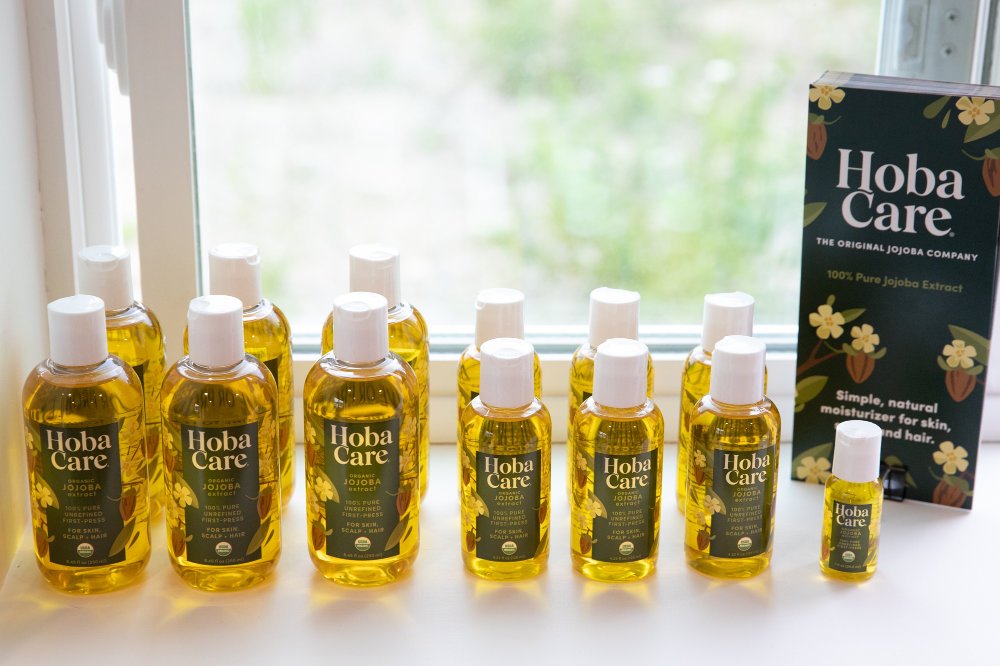 The HobaCare Retail Starter Kit will get your retail sales off the ground at an amazing discount. Share the love of HobaCare Jojoba with your clients and customers today!
Each Hobacare Retail Starter Kit contains:
Six 4.22 fl oz bottles
Six 8.44 fl oz bottles
One 1 fl oz tester bottle
12 brochures
FREE SHIPPING on the kit!
We love jojoba, and we know you do, too. Our blog brings you the best and latest across our production, DIY recipes, interviews, and lots of details about the many uses and benefits of jojoba!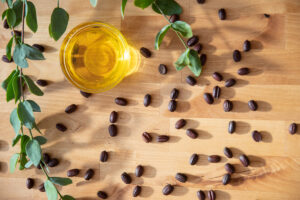 FAQ
Over the 29 years that we have been in business, we've heard all manner of jojoba oil misconceptions about jojoba. In fact, barely a week
Read More »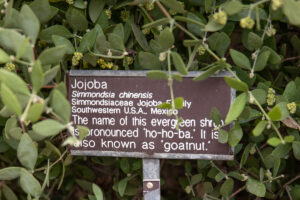 FAQ
It's very common for people to not know exactly how to pronounce JOJOBA oil. In fact, we get that question ALL THE TIME! In fact,
Read More »

Self-Care
After showering, massage a few drops of HobaCare through your wet hair starting at the ends to protect and nourish ends while restoring manageability and adding shine.
Read More »
Whether you'd like to ask us questions, share comments, or send us testimonials about your experience with our HobaCare products, we'd love to hear from you!