In massage school, I was taught not to massage people that had cancer. I translated this to, people with cancer can/should not receive massage. What I was soon to find out is that people with cancer CAN and SHOULD have a massage… but, only in the hands of a therapist trained in oncology massage. Let me explain. Anyone with cancer can tell you about the miserable side effects of the disease and its various treatments. Chemo can cause severe nausea. Radiation can lead to fatigue. Cancer patients are constantly being stuck with needles, poked, prodded and find themselves in a continual state of anxiety wondering "what's next", "how will I cope", "is this covered by my insurance", "will I lose my job"… etc., etc. While the research is continuing, what we know is what our clients with cancer tell us.
And that is, massage helps them the most with these 5 symptoms:
Pain
Nausea
Fatigue
Anxiety
Depression
Shop our selection of Jojoba products
Shop our selection of Jojoba products
Most people with cancer will suffer from several, if not all, of these symptoms at some point. Symptoms may be caused by the treatment, or the disease itself. And in the end, it doesn't really matter. Our goal as oncology massage therapists is to provide whatever relief we can, without causing any harm to the client. It's so important that cancer patients who are getting a massage, do so from a therapist who has specialized training in oncology massage because cancer patients are at risk for things like lymphedema and blood clots. Therapists trained in oncology massage take a detailed history and spend extra time talking to the client before any hands-on work takes place. We are careful to talk about things like tumor sites, port sites, biopsy and/or removal of lymph nodes, surgery (where, when, why), what type of treatments have happened and when. We screen for DVT (deep vein thrombosis) and lymphedema history and risk. We take into account the person's ability to lie on a massage table and for how long and in what positions. We take into account all of the pertinent information and devise a massage therapy plan using this information so that we do not cause any harm or exacerbate any condition. We also can refer someone to another therapist for different treatment if needed, for example, if a client is experiencing lymphedema, we can refer him or her to a therapist trained in treating lymphedema. Or, if our client is having issues with scarring, from surgery for example, we can refer them to a therapist trained in scar work.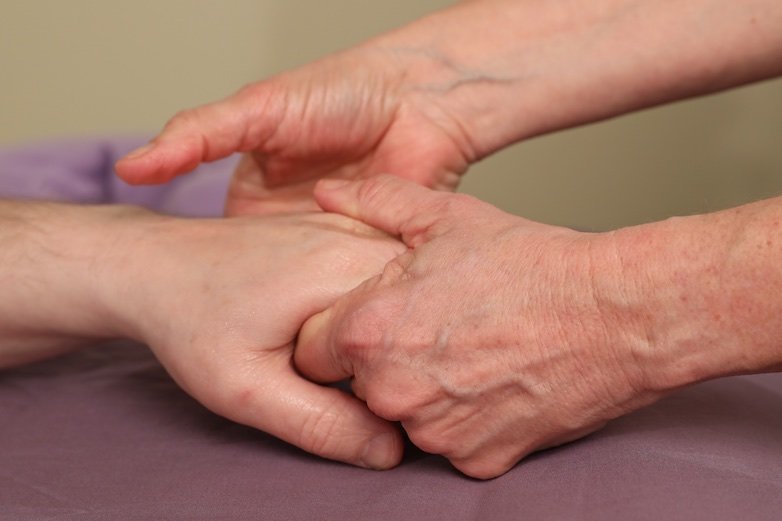 Oncology massage therapists are also trained to follow up with their clients so that the massage plan can be adjusted in order to better serve the client. For example, if a client finds that nausea becomes an issue on the third day after chemo, the therapist can adjust the plan to provide the massage on day 3 when symptoms are the worst. If the client finds it too taxing to get to the therapist for massage on day three, that can be adjusted to day 2 or 4. By keeping in constant contact with the client, the client can be best served and massage treatment can provide the maximum benefit.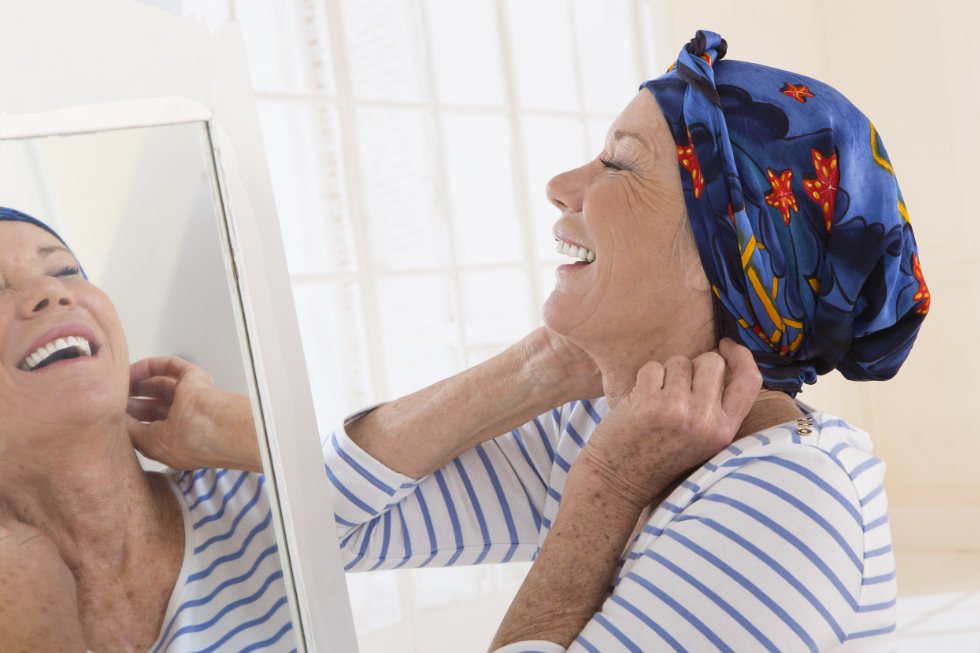 What really needs to happen now is to educate our health care providers in the benefits of massage therapy so they are sure to offer it to their patients. Think how great it would be if everyone undergoing symptom producing cancer treatments knew that massage could potentially help alleviate things like nausea, fatigue, pain, and anxiety! Imagine being able to offer cancer patients a relaxing, gentle touch to alleviate their symptoms rather than offering another pill or painful &/or expensive procedure. Massage clients with cancer report feeling a decrease in pain and anxiety, an increase in relaxation and energy after a massage. I had one client who would come to me for her massage feeling very nauseated, but afterward she would say "I'm going to go have my breakfast now. The nausea is gone." I could visibly recognize a decrease of anxiety in her face as well. How amazingly satisfying for both the client and therapist!! That is a fringe benefit of being an oncology massage therapist that I had not anticipated. Massage can be a powerful complementary treatment for cancer patients. As well, oncology massage has such a spiritual and soulful component, that it's as therapeutic for the giver as it is for the receiver. It's not easy taking care of people who have received life-shattering news. It takes skill to listen acutely and not to label or make assumptions in someone's treatment or even their choice not to have treatment. But if we can make a difference, comfort wise, in someone's day, it's a reward beyond compare.
Hopefully, as time goes on, massage will be offered in more and more settings and covered by more and more insurances. This is my little dream. I'll do my best, where I can, to help this become a reality. In the meantime, I will continue to offer this wonderful treatment to people who live in a world of pain and anxiety producing fear. One person at a time, using training and skill to help alleviate suffering.
If you are would like more information on product sensitivity in cancer patients, read this article by Geralyn O'Brien on Cancer and Onoclogy Skincare.