Jojoba makes an excellent carrier for essential oils, we won't got into the nitty gritty of why in this post, find out more on our post dedicated to this topic. We decided to do a Mix of the Month, essential oil mixes to make and use.
We all suffer from anxiety here and there, some of us more than others. The power of botanicals can be highly beneficial for dealing with stress, anxiety, and depression. Of course we recommend seeing your physician if you are dealing with severe symptoms.
While doing research on which essential oils were best for symptoms of depression, anxiety, and stress, Bergamot came out as the frontrunner. Bergamot has a calming effect, in fact in some studies it showed itself to be as powerful as pharmaceuticals for reducing symptoms of anxiety and depresson. Bergamot has a wonderful scent, in fact it's one of my favorite essential oils. It is reported to increase hormone secretions, which is the main reason it is beneficial for boosting mood and helping create a positive mental state. Bergamot is also a natural analgesic, which means it helps reduce the feelings of pain, particularly nerve pain. Definitely something to keep in mind when developing our sore muscle mix. Clary sage is also popular for its uplifting and mood boosting properties. It is a beneficial oil to use before bedtime to aid in relaxation. It has a spicy/herbal scent, which can be quite strong for some people. When applying this mix, clary sage notes will come out first and then fade leaving the long-lasting bergamot scent. Lavender is perhaps one of the most widely known and used essential oils, its relaxing benefits have been proven over and over again. There are many mainstream products that use lavender in their calming products. We included this wonderful oil in this mix, but if you aren't a fan of lavender, feel free to substitute frankincense if you have it on hand.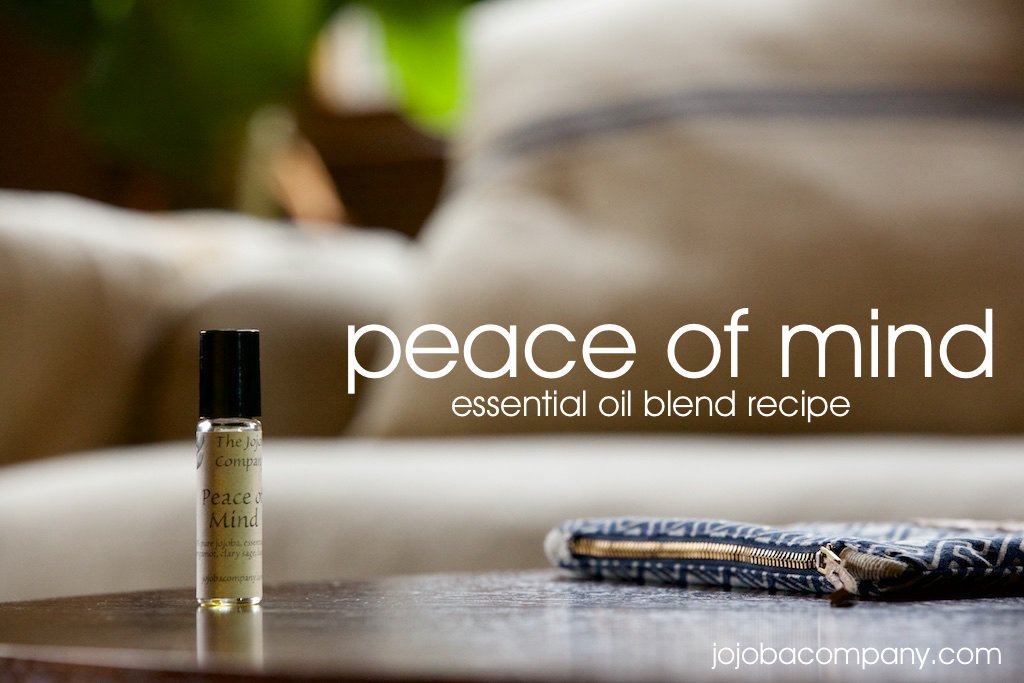 PEACE OF MIND ESSENTIAL OIL BLEND
1 glass roller bottle (.3 oz size)
10 drops essential oil of bergamot
4 drops essential oil of clary sage
4 drops essential oil of lavender
100% pure jojoba
(feel free to substitute frankincense for clary sage if you don't have that in your essential oil kit)
Place drops of essential oil in roller bottles, top off with jojoba, shake gently. For use, roll on palm, rub palms together, inhale mix, then rub on forehead, temples, behind ears, and on back of neck. Follow by cupping hands and placing them over nose, take a few moment to breathe in the benefits. Hopefully your stress and anxiety will start to diminish quickly.
Also note that essential oils of the citrus family, which includes bergamot, can make some individuals photosensitive, so it's best to not use this topically before spending a day in the sun. Always test essential oil mixes on a small spot of skin, if reaction occurs reduce amount of essential oils in mix by half or a quarter.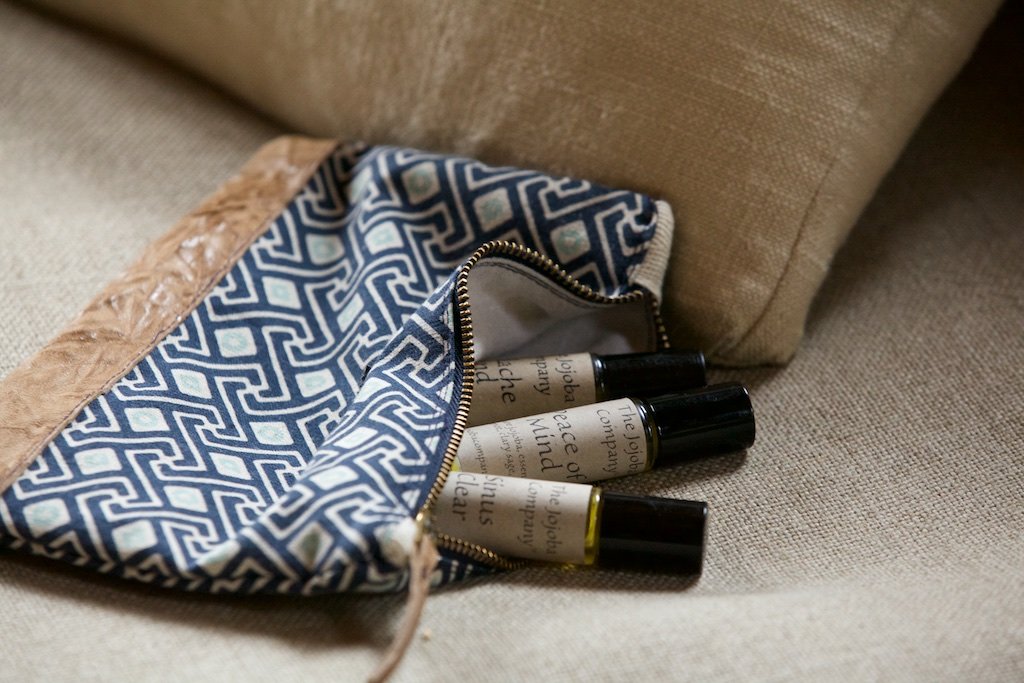 Try our various Mix of the Month Essential Oil recipes:
MIX OF THE MONTH LIST
Headache Blend
Sinus Clear Blend
Itch Stop Mix
Muscle Rub Blend
To create labels, right click on this image and "save as" then drag and drop it into a file to print on the label of your choice. We used Avery Print-to-the-Edge Square Labels, Kraft Brown, 2 x 2 Inches, Pack of 300 (22846). Make a bunch to give out to all your bearded friends & family members during the holidays.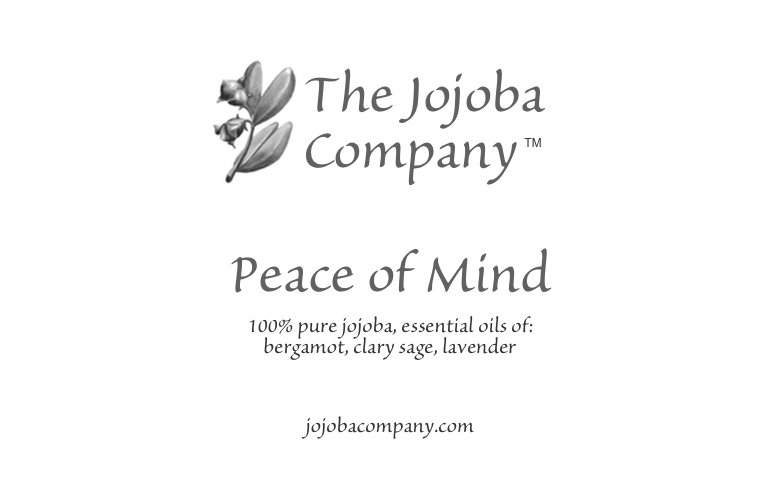 There are a few precautions with any essential oils: Never use undiluted, in eyes or around mucus membranes. Do not ingest. Do not use for a prolonged period of time. Keep away from children and do not use essential oil on children or pets unless directed by a professional (cats in particular are very sensitive to essential oils, never use on cats). Avoid while pregnant and with homeopathics. May cause skin irritation (test on a small patch of skin in an insensitive portion of your body with proper dilution rate).
For educational purposes only. This information has not been evaluated by the Food and Drug Administration.
This information is not intended to diagnose, treat, cure, or prevent any disease.
Shop our selection of Jojoba products
Shop our selection of Jojoba products