Autumn is in it's second phase at our office here in Maine and suddenly we notice it's that time of year again. The cloudy, breezy days, the swirling leaves on the ground and pumpkins appearing everywhere? Can you feel it?
Many of you may be dressing up for a Halloween party or helping the kids in your lives get festive for their Trick or Treating adventures. All this to say, there may be a lot of make-up being applied to the faces. We wanted to take the seasonal opportunity to remind you that our HobaCare Jojoba makes a wonderfully safe make-up remover! It is non-allergenic and non-toxic for young and old ghouls and goblins. It is safe and gentle around the eyes of fairy princesses and princes, while being softening and conditioning to the skin for witches and warlocks alike.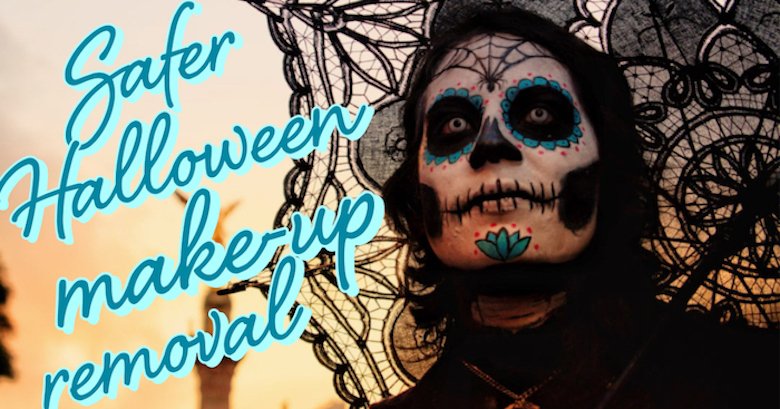 Apply several drops to a cotton pad or cotton cloth to sweep away face paint, mascara, body glitter, etc. After removing makeup and cleansing with preferred cleanser, apply a few drops of jojoba to condition dry skin and listen for the soft sigh of relief from your skin.
Don't forget, HobaCare Jojoba isn't just for face and body! Are you using a lot of hair spray for your 80's themed zombie costume? You may notice your hair is very dry the next day – that's a great time to try jojoba as a hair conditioner. Just a drop or two in your palm of shampoo could do the trick, or for a deeper, scalp conditioner, massage jojoba into your scalp and wrap your head up in a towel for around 30 minutes to let it soak in before shampooing out.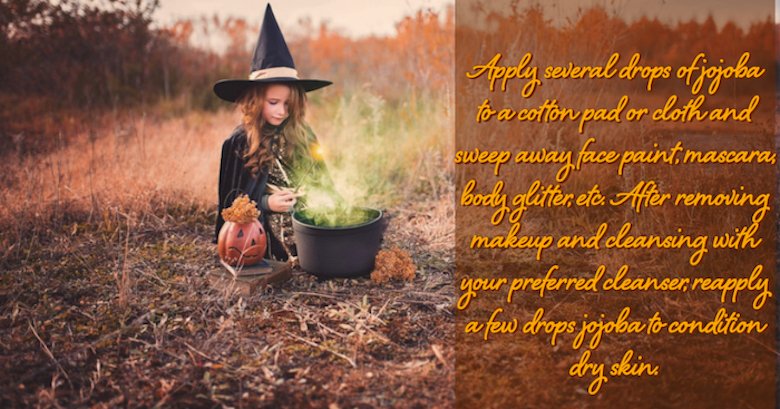 Jojoba is safe for any hair type, but may feel a little heavy for finer hair. The best results are found with thick, dry, curly, color treated and afro textured hair. Many of these individuals even use our HobaCare as a leave in conditioner, after shampooing. Experimentation is your friend in finding what works for your locks.
Whether using for skin or hair, a little goes a long way with HobaCare!
Happy Spooky and Silly Halloween, from all of us at The Jojoba Company.
-Hillary, Customer Care Lead
Shop our selection of Jojoba products
Shop our selection of Jojoba products