Can I put jojoba oil in my ear? We've all heard that we should never stick anything smaller than our fingers in our ears, and yet many of us persist in using cotton swabs to clean our ears. For many of us this doesn't cause any issues, but for some it does. There are a wide variety of ways to clear the wax and buildup out of our ears: peroxide, warm oil, etc. It's probably not a big surprise that jojoba oil in the ears for wax clearing works very well for this as well. If you want to add herbal benefits you can infuse the jojoba with garlic and mullein, two classic herbal treatments for ear issues. Learn how to clean your ears with jojoba oil below. 
Shop our selection of Jojoba products
Shop our selection of Jojoba products
For maintenance ear cleaning, simply add a drop or two of jojoba to each ear a few minutes before showering. This will help soften and remove wax buildup as well as condition the ear in case of dryness (just like it does with skin). While showering, it will drain slowly from the ear, you may want to wash behind the ear if you used more than a drop or two of jojoba ear cleaner (or used garlic-infused jojoba as it will smell like garlic).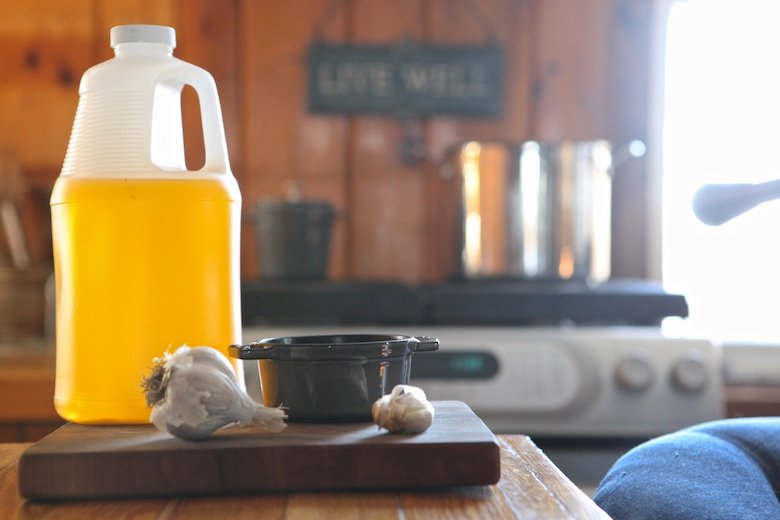 To make an herbal infusion for the ear, take one garlic clove, crush it lightly and warm slightly in jojoba taking care not to get it too hot (around 120-150 degrees F is a good temperature). Add a Tablespoon of dried mullein flowers if you have them. Allow to cool, strain and put in a dropper bottle. Label and store in a cool, dry place, use within a year. If your ears are bothering you, take a teaspoon of this infused jojoba, warm slightly, pour into an ear, lay on side to keep the mix in the ear for a few minutes. Then put a cotton ball in the ear and repeat it on the other side. You can do this a few times a day to help clear up mild ear issues. If you suspect a perforated eardrum, have ear pain, or have fluid draining from the ear, contact your physician before using jojoba oil for ear wax removal.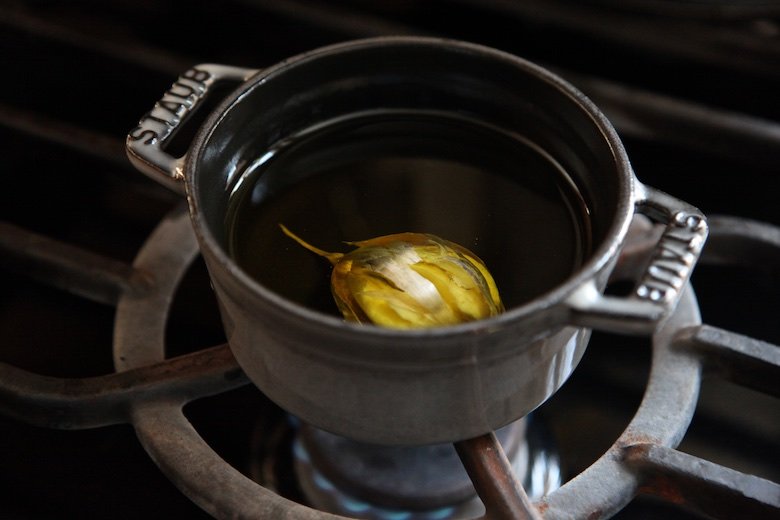 For educational purposes only. This information has not been evaluated by the Food and Drug Administration.
This information is not intended to diagnose, treat, cure, or prevent any disease.