Have you ever wondered how to get jojoba oil out of clothes? Jojoba's non-staining quality is very important to our clients. We receive many comments on how important this quality is. Massage therapists love that it doesn't stain the sheets and doesn't cause a rancid smell after a year. Others love that it doesn't stain their clothing if they accidentally spill it or put too much on. When used properly, our jojoba will stay in the skin. If it is coming out on linens and clothing, you are very likely using too much. Try reducing the amount of jojoba being used on the skin to reduce jojoba transferring to fabric.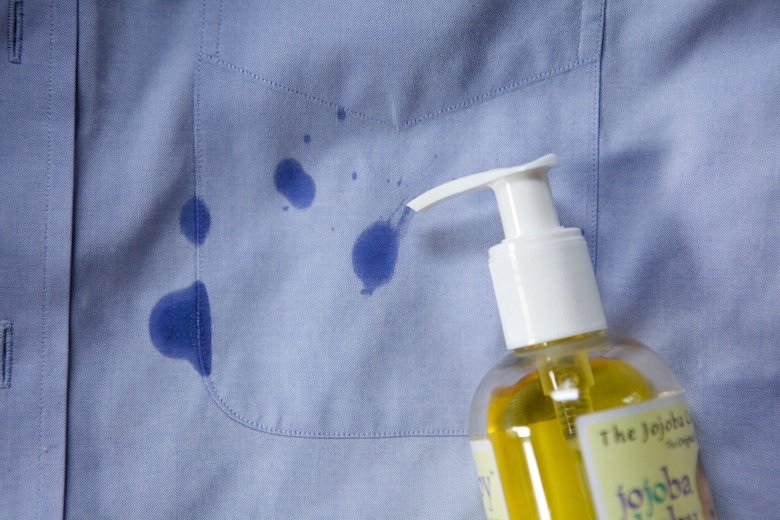 Does jojoba oil stain clothes or sheets? Our jojoba launders out of natural fabrics with the use of hot water and a good detergent. For synthetic and dyed fabrics we sometimes use a pre-wash. If you have combined oils, lotions, creams, or essential oils with our jojoba, they could cause stains. Also, and especially for massage therapists, if you applied lotion or cream to the skin prior to the massage, those substances could cause staining. If you use cold water and dry the fabric, a mark may be visible. Relax, the mark will not be permanent. Likewise, the mark will not turn rancid. Off-putting odors will not be a problem. The next time you launder the item, cover the mark with a pre-wash, dishwashing liquid makes a nice treatment. We especially like Shout stain treatment or Dr. Bronner's Sal Suds. After pretreating, use hot water and your regular detergent. The mark will launder out. Or, if very hot water is not available, learn from this tip one of our customers gave us. She had found a jojoba mark on her dark 100% cotton turtleneck, which had not come out in a cold wash. She re-washed the garment after putting soda water and baking soda on the mark and letting it soak for a bit in her machine. Even though the garment had already been through her dryer, the mark came out.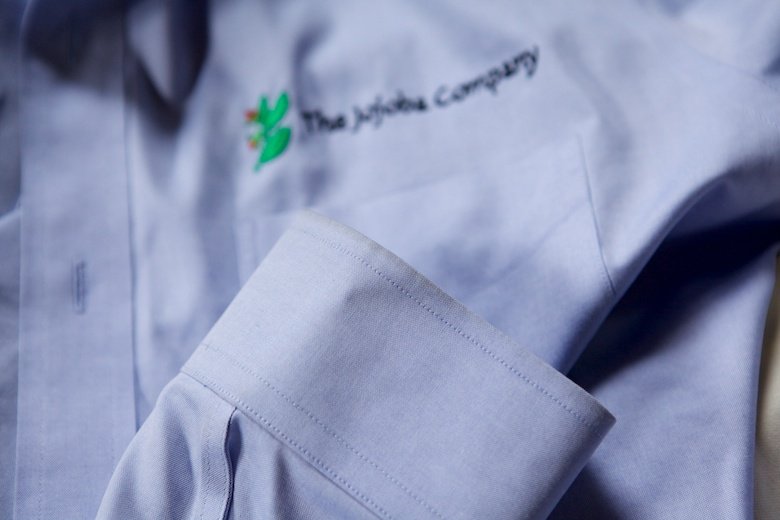 Brian, one of our employees, noticed that he gets a lot of jojoba on his shirt cuffs when attending trade shows. He simply adds a little Sal Suds to the cuffs before laundering them in hot water with an all-natural laundry detergent. They come out clean as a whistle every time. This method also works when there's an accidental spill of jojoba on clothing here at the office. It's worthwhile to note that some non-toxic laundry detergents don't work very well at getting jojoba out of clothing. If your detergent is one of these, simply pretreat it with a laundry stain treatment, dishwashing detergent, or Sal Suds.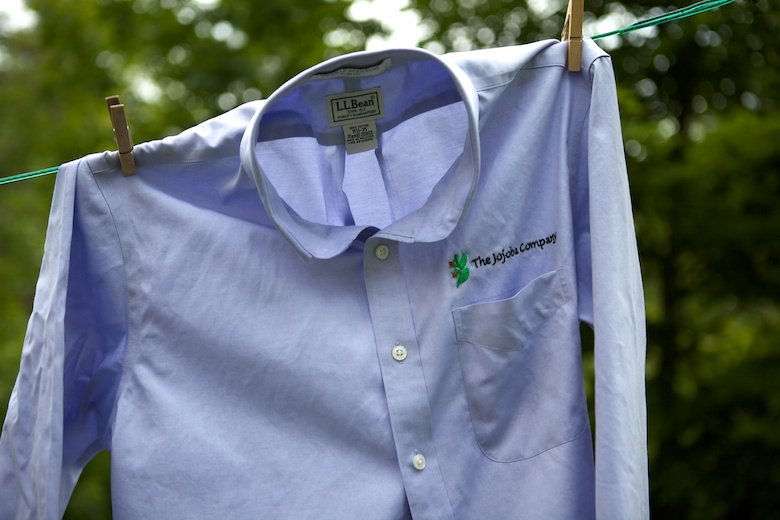 Do you have any laundering tips to add?
Shop our selection of Jojoba products
Shop our selection of Jojoba products