We frequently get the question:
What's the difference between Jojoba Baby and the regular organic Jojoba?
Our answer: The packaging.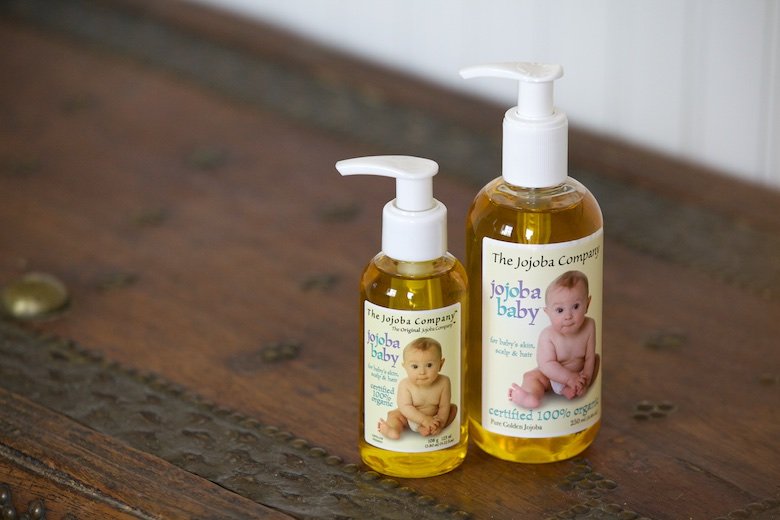 Over the years we received lots of questions from parents wondering if jojoba was safe for babies. We decided making a bottle specifically for babies was the best way to answer this question. It's perfect for babies for a wide variety of reasons, but most importantly, because it's non-allergenic and non-comedogenic. Our jojoba is pure, first-press, unrefined, certified 100% organic golden jojoba, which means it's great non-toxic product to use on sensitive baby skin. Use it after a bath and after each diaper change to sooth dry, chafed, irritated, and sensitive skin. Use it to give your baby a soothing massage. Use it to naturally relieves cradle cap. And remember, it's for the whole family, so use it on yourself as well. Don't forget, a bottle of Jojoba Baby also makes a great gift for baby showers!
Shop our selection of Jojoba products
Shop our selection of Jojoba products
Here are a few blog posts with info on using jojoba on babies.
Using Jojoba to Relive Cradle Cap
Gentle Ear Cleaning with Jojoba