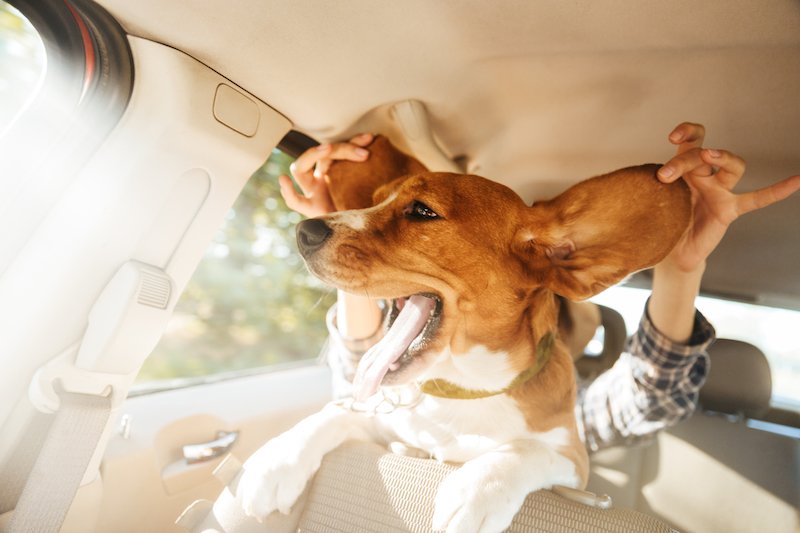 From Cari, our Director of Strategic Growth:
"If one of my house cats gets a hot spot, I use plain or calendula infused jojoba to treat it. I also have three pet goats and one of them tends to get dry, flaky skin this time of year. Brushing a small amount of jojoba through her coat helps soothe her dry skin and gives her fur a glossy shine." (see Bella the goat below)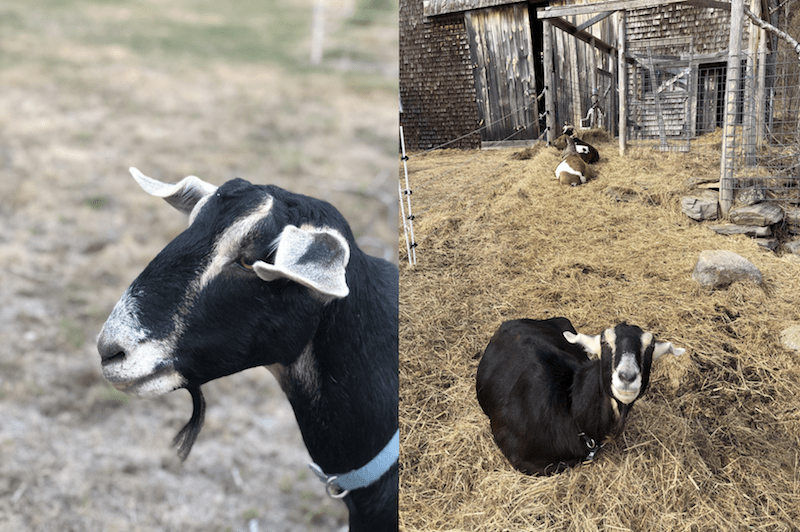 Here's a link to our blog post on how to use jojoba on hot spots and how to make calendula infused jojoba to use on hot spots.
From Hillary, our Customer Care Lead:
"Aside from using HobaCare Jojoba daily for my face and body, I love knowing I can use it on my pets (and recommend it safely to friends with animals). One of my older cats needed regular transdermal medicine, applied to the bare skin of the inside of his ear. The medicine was very helpful, however it did cause quite a bit of drying out of that poor sensitive skin area. Knowing Jojoba is non-toxic, we applied it regularly, massaging a few drops gently onto his chapped ear and it helped soothe the irritation and bring balance back to a such a rough spot. He stopped trying to scratch at that dry skin and let the medicine do its job." (Arthur is pictured below)
From Susy, our Digital Content manager:
"We use jojoba on any hot spots that show up on cats or dogs. Since we heat with wood, the cats get a bit of dry flaky skin in winter and we put jojoba on their coats to help. If any of the pets get a superficial wound, we often condition it with calendula infused jojoba. It's also wonderful for cleaning dog ears, it soothes the ears and helps release wax. Our chickens also will get a foot treatment of jojoba mixed with tea tree oil or neem if scaly leg mites every show, two treatments one week apart usually does the trick to get rid of those pesky mites and their feet are healthy again in no time." (Dexter is pictured below)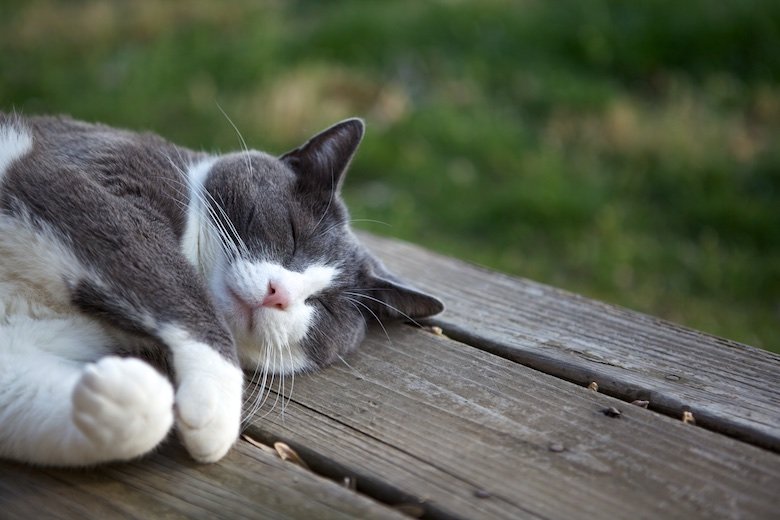 From Missy Vigue – Washington, Maine
"I was attending a local craft fair when came upon the jojoba table. Brian offered me a sample size, and I tucked it away. Around this time my oldest dog was at the vets when they discovered a hotspot. The vet prescribed some antibiotics, but I didn't see fast healing. I knew jojoba oil had many healing properties, especially with skin conditions. After reading that it was not toxic for animals, I treated My dog's inflamed area. It was raw, scabby, and quite itchy. I treated the spot directly, massaging through the hair to her skin. I also covered that area with a shirt, to ensure our dog would leave that area alone. Within days, I noticed an improvement. The hotspot area was much less inflamed looking, returning to a healthier pink skin tone. The scabs resolved within a week. Within two weeks, hair growth was noticeable in the area. It has been a lifesaver, and I even use it as a general conditioner in these dry winter conditions for our dog's coat. I'm so happy to have benefited from this wonderful product." (see Maggie, the Collie below)