If you have a beard you've probably heard about beard oil and if not – where have you been? Beard oil is perfect for moisturizing the skin and softening the beard hair, making it looked shiny and groomed. If you have trouble with itchy, flaky skin, under and around your beard, and/or unruly and dry facial hair you would definitely benefit from using a beard conditioning product.
Technically jojoba is a wax ester and not an oil but we'll call it an oil in this post to avoid confusion because Beard Oil is the name of the type of product we're discussing.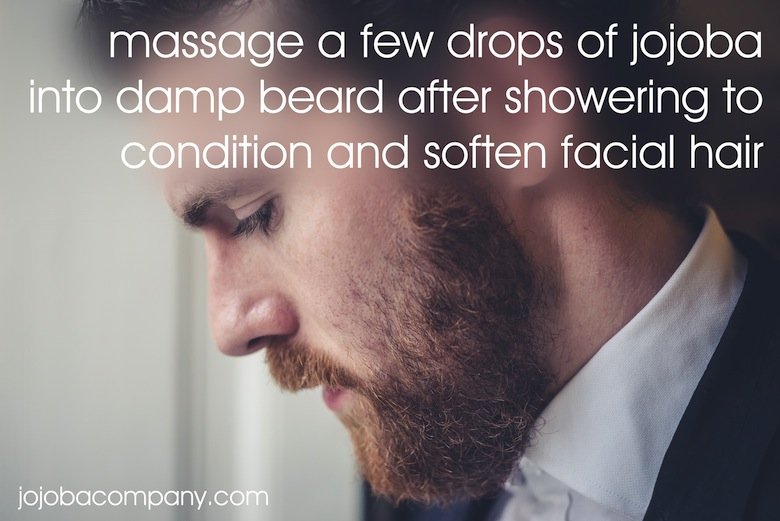 Jojoba makes the perfect beard oil on its own or when mixed with other oils and essential oils. Jojoba has many properties that make it valuable as a conditioner for the beard. It conditions and softens both the facial skin and facial hair. Jojoba is also non-comedogenic and non-allergenic so it will not block pores and shouldn't cause skin irritation. Jojoba is also reputed to strengthen the hair shaft and clean the hair follicle, which is important if you're trying to maintain a long beard.
How to use jojoba on your beard:
If your skin and facial hair are excessively dry apply, massage a few drops of jojoba into your beard and skin, let it penetrate for 30 minutes or overnight. Wash/shampoo your beard as usual.
If your skin and facial hair isn't overly dry, massage a few drops of jojoba into your damp beard and on skin after showering.
If needed, add a few drops of jojoba to your beard throughout the day, especially if you have trouble with dry skin and hair.
Your hair/skin should not feel greasy or oily, if it does, shampoo and use less product in the future. You will be able to determine the correct amount that works best for you personally. We recommend starting with a few drops and working up as needed. Feel free to mix a few essential oils in with your jojoba, spicy scents would be perfect, sandalwood is one of our favorites.
If you want to try to mix up your own beard oil with essential oils, check out our recipes (complete with printable labels):
Stress Less Beard Oil Recipe
G&T Beard Oil Recipe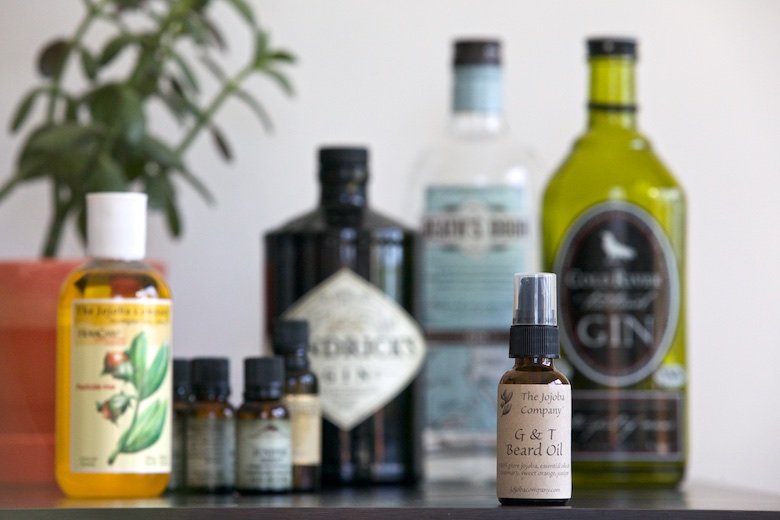 Fue Gotee over on the Beard Board forums recommends using this method for using jojoba in facial hair: "take a wet brush and brush up from underneath my chin so that the hairs stand on end like I was exposed to a massive field of static electricity. Then I put a few drops on my bristles of the brush and continue brushing outward until I'm certain I've distributed the oil as best I could. Then I stroke the goatee down with my hand and I'm done. One of the best things is that there's no odor to the stuff"
Do you use any kind of product to maintain your facial hair? Have you tried using jojoba?