When I started my herbal skin care product business in 2015, HobaCare Jojoba extract was the only jojoba I wanted to use in my products. In fact, HobaCare Jojoba was the only jojoba extract I had ever used myself, knowing it was a local Maine product and loving from the first drop how it felt on my skin. It was only after I joined The Original Jojoba Company last year as Director of Strategic Growth that I tried other jojobas to compare. The difference really is astonishing.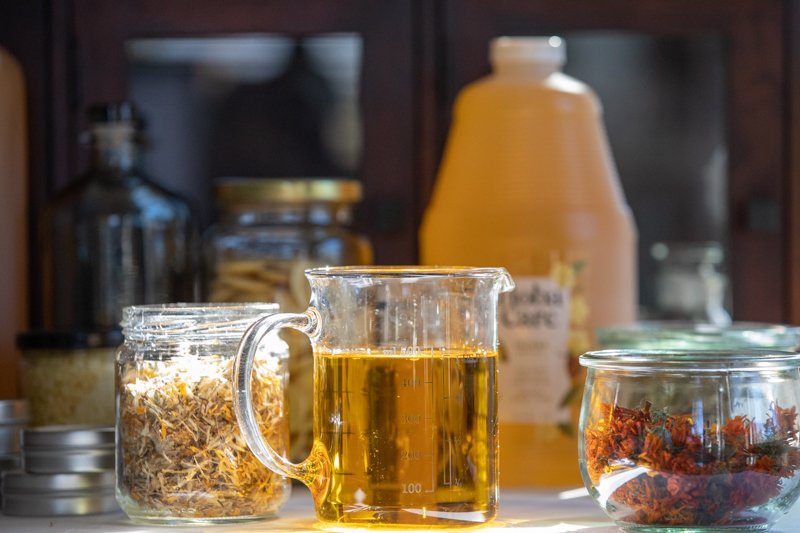 If you've been a HobaCare customer for any length of time you've heard us emphasize how we are the only company in the world making what we call first-press quality jojoba, somewhat analogous to extra virgin olive oil, where we only extract the lightest of the liquid wax ester from our jojoba seeds, sacrificing quantity pressed in the name of the highest quality product. HobaCare Jojoba is markedly lighter, more absorbent, and virtually odorless compared with other jojobas on the market and if you try a sample of our jojoba on the back of your hand and a drop of another brand on your other hand, you'll see the difference too.
Shop our selection of Jojoba products
Shop our selection of Jojoba products
Our jojoba is expeller pressed without any added heat or chemicals (which is as cold pressed as any extract of the very hard jojoba seed gets, in case you're wondering if our jojoba is 'cold press'), filtered down to .2 microns, and that's what goes in our bottles. Simple, pure, and unfussed with. All of our jojoba, whether certified organic or not, is grown without pesticides, herbicides, or fungicides. In a world where consumers are increasingly seeking out 'clean beauty' products, as a maker you can be sure our jojoba is as clean as it gets.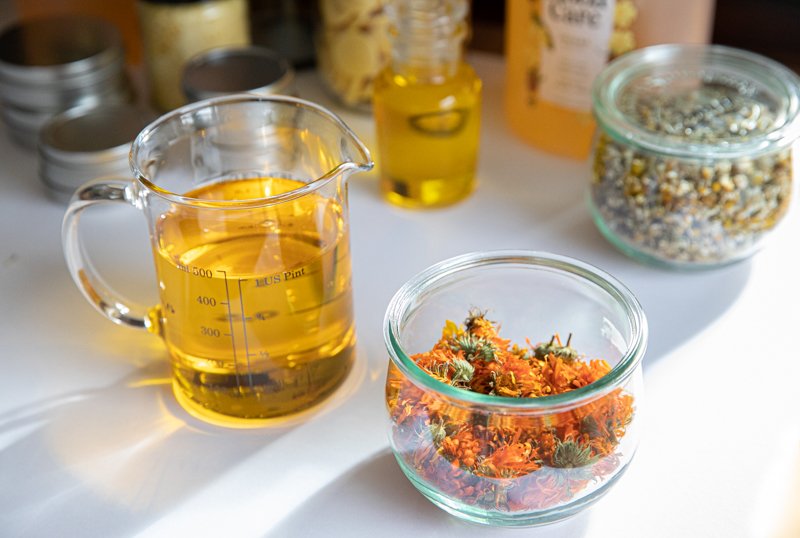 Jojoba is perfect for makers for many reasons. First and foremost, it is safe for all skin types so no matter what your formulation is you can be sure that your customers won't have a negative outcome from the jojoba in it. Because of jojoba's unique chemical composition, closest in the plant world to the sebum our skin produces, it works to moisturize dry skin, regulate oil production in oily skin, and with its anti-inflammatory properties can soothe and protect sensitive and problem skin. Being noncomedogenic it won't clog pores and so is a great ingredient in facial serums and other products for the face.
Another important attribute of jojoba is its extremely long (frankly indefinite) shelf life. Because of its amazing oxidative stability and high naturally occurring levels of Vitamin E, jojoba won't go rancid and ruin your carefully crafted batch of product. Jojoba plays well with others and combines wonderfully with other carrier oils and ingredients. Research from Israel has shown that adding jojoba to a formulation may prolong the shelf life of the finished product. With Covid-19 upending the world of in-person trade shows for the foreseeable future, having products with longer shelf lives can be an important economic consideration as the time it takes to get your products into your customers' hands may be longer than in the past.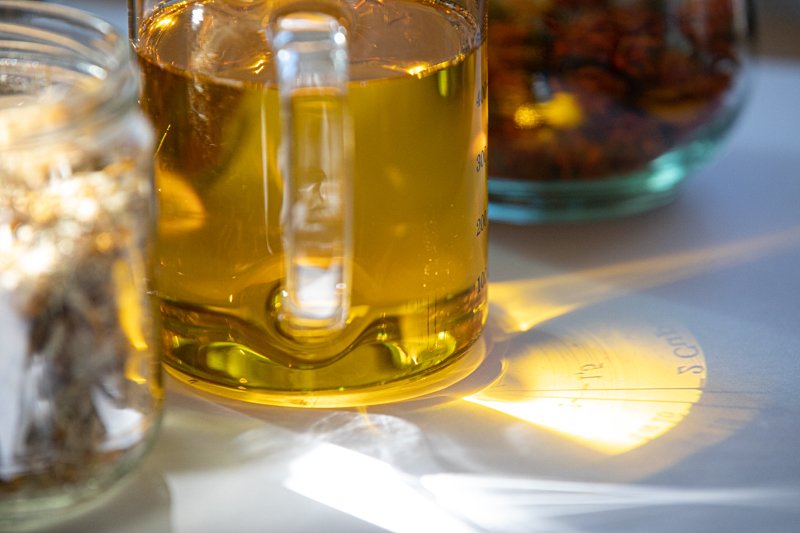 Lastly, jojoba is fantastic for makers because of its sheer versatility of use. Great for body, face, and hair, not to mention a myriad of other uses, jojoba is useful for any sort of creation a maker can dream up. From beard oil to cuticle care to body balms and face creams (and so much more), jojoba is a perfect ingredient to include in your formulations. If you're a maker using our jojoba in your products, we'd love to hear how you incorporate HobaCare in your unique recipes!
RECIPES FOR INFUSIONS AND OTHER PRODUCTS FROM OUR BLOG:
Chamomile Infused Jojoba
Balsam Infused Jojoba
Calendula Infused Jojoba
Lavender Infused Jojoba
Arnica Infused Jojoba
Lavender Jojoba Salve
Jojoba Lotion Bars
Jojoba Sugar Scrub
Gin & Tonic Beard Oil
Stress Less Beard Oil