Is jojoba oil good for beards? HobaCare Jojoba is the BEST beard oil you need to keep it in tip-top shape whether you have a GQ beard or a Jesus beard! If you have a beard you've probably heard about beard oil and if not – where have you been?
Beard oil is most commonly used for softening the beard hair, making it look shiny and groomed. Jojoba oil for beards is the best because in addition to softening and conditioning facial hair, it is also highly nourishing for the skin, especially facial skin. If you have trouble with itchy, flaky skin, under and around your beard, and/or unruly and dry facial hair you would definitely benefit from using a beard conditioning product like jojoba that doubles as a skin conditioner.
Technically jojoba is a wax ester and not an oil but we'll call it an oil in this post to avoid confusion because Beard Oil is the name of the type of product we're discussing. And since Jojoba is the perfect beard oil, we have to use that word! If you want to learn more about jojoba check out this informative page.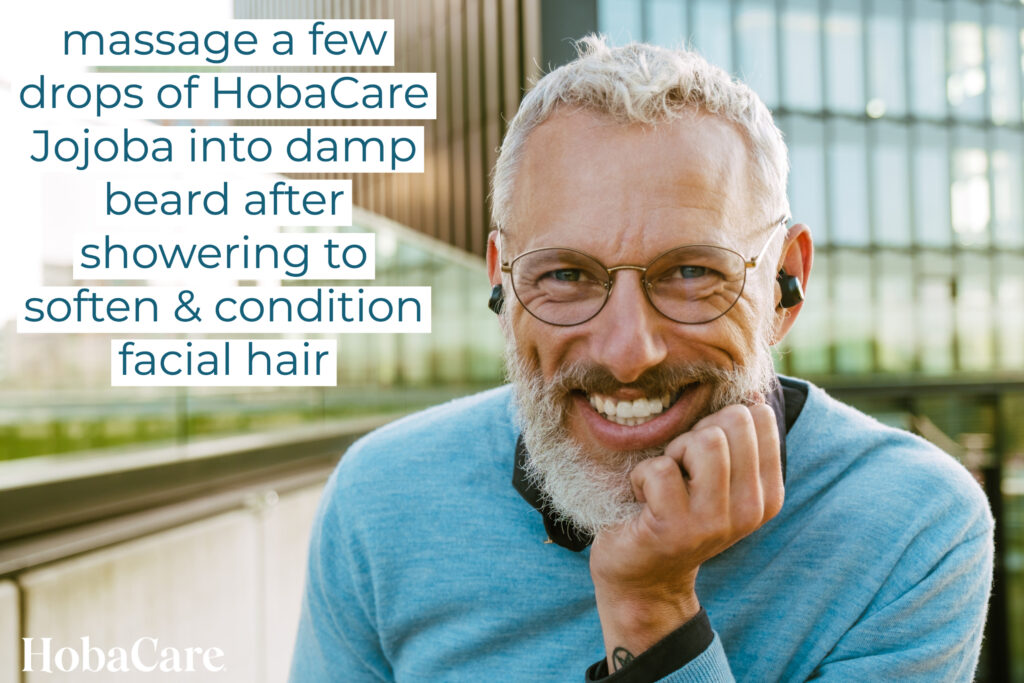 Why is HobaCare Jojoba the BEST beard oil?
There are SO MANY properties that make Jojoba the perfect beard oil, we could go on and on, but we will stick to the most important.
Another jojoba oil benefit for your beard is that it CONDITIONS and SOFTENS both the facial skin and facial hair.
Jojoba is also NON-COMEDOGENIC and NON-ALLERGENIC so it will not block pores and shouldn't cause skin irritation. In fact Jojoba has soothing properties making is perfect for sensitive skin.
Jojoba also STRENGTHENS the hair shaft and cleans the hair follicle, which is important if you're trying to grow and maintain a long beard. Not only with your beard hair look better, it will actually be healthier as well!
HobaCare Jojoba is certified CRUELTY FREE through Leaping Bunny. HobaCare Jojoba is also certified VEGAN as well as NON-GMO. You can rest assured that Jojoba is as good for your beard & skin as it is for the environment!
Jojoba's natural qualities (being a wax not an oil) means that it softens and seals in moisture, helping reduce breakage and further drying. These qualities make jojoba the best beard oil for textured and gray facial hair, which both tend to be dryer and more likely to break.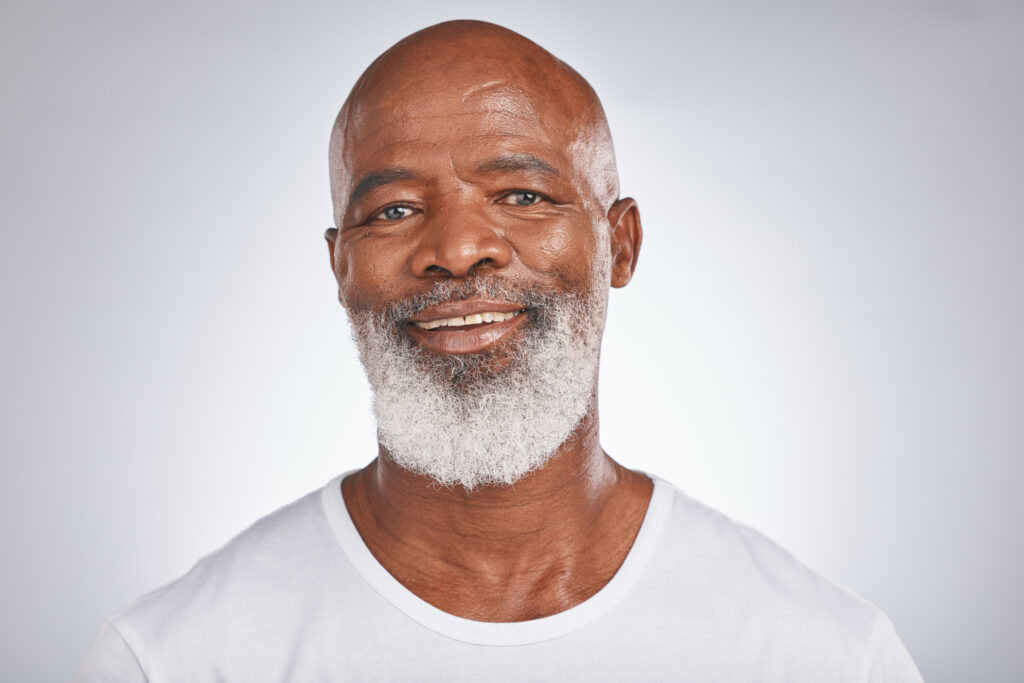 How to use Jojoba oil for your beard:
If your skin and facial hair are excessively dry, massage a few drops of HobaCare Jojoba into your beard and skin, let it penetrate for 30 minutes or overnight. Wash/shampoo your beard as usual.
If your skin and facial hair isn't overly dry, massage a few drops of jojoba into your damp beard and on skin after showering.
If needed, add a few drops of jojoba to your beard throughout the day, especially if you have trouble with dry skin and hair and in the winter and when ambient air is dry.
Feel free to use a comb to help incorporate jojoba into the beard, wooden combs are very popular. This is another area where HobaCare Jojoba is the best beard oil. Since it's wax and not oil, it doesn't go rancid. Thus your wooden beard comb will not get an off scent after a while and need to be replaced. In fact, Jojoba makes a fantastic wood preservative, so it will actually protect your wooden beard comb! (in fact, you can use jojoba on cutting boards, furniture, and other wooden items, read more about that HERE!)
February is Beard & Bald Head month here at HobaCare, we curate our content to promote why Jojoba oil is the BEST for beard growth and the BEST bald head product! To celebrate we have a NEW combo.
In order to promote that Jojoba is the Best Beard oil – we currently have a Beard Care Combo with a 4oz bottle of HobaCare Jojoba that comes with a FREE limited edition wooden beard comb (only available while supplies last).
How do I know if I'm using enough or too much jojoba on my beard?
Your hair/skin should not feel greasy or oily, if it does, shampoo and use less product in the future. You will be able to determine the correct amount that works best for your beard, hair, and skin. We recommend starting with a few drops and working up as needed.
Note that jojoba solidifies at cold temperatures, if you live in an area with cold winters you will feel the jojoba stiffen up on the beard when you head outside after application – there's no need to be concerned about this natural process.
Can I mix in essential oils?
Feel free to mix a few essential oils in with your jojoba, spicy scents would be perfect, sandalwood and juniper are one of our favorites. There are a wide variety of essential oils that can be mixed with HobaCare Jojoba to add beneficial properties or scents as a beard oil. Rosemary is well known to have benefits for hair, as does peppermint. Another jojoba oil benefit for your beard is that it will help lengthen the shelf life of your essential oil blends (not just beard oil mixes). If you want to read more on that head on over to this blog post about why Jojoba is the Perfect Carrier for Essential Oils.
If you want to try to mix up your own jojoba beard oil blend with essential oils, check out our recipes:
Stress Less Beard Oil Recipe
G&T Beard Oil Recipe
If you have a great recipe to share send it to us and we will share it on our blog!
Does Jojoba have a scent? Will it affect the scent of my cologne?
Are you or a family sensitive to scents, highly allergic, or suffer from asthma? Jojoba oil for beards is non-toxic, non-allergenic, and has only a barely detectible scent when first applies. We have found that most people that are super sensitive to fragrances and scents do not have any issues with HobaCare Jojoba. Note that many other jojoba producers press jojoba seeds more and their products can have a stronger scent and a tackier feel. Only HobaCare Jojoba produces our Golden Jojoba with a light pressing to produce the highest quality jojoba (yet another reason HobaCare Jojoba is the BEST beard oil). Rest assured that HobaCare Jojoba will not interact with or affect the scent of your preferred cologne.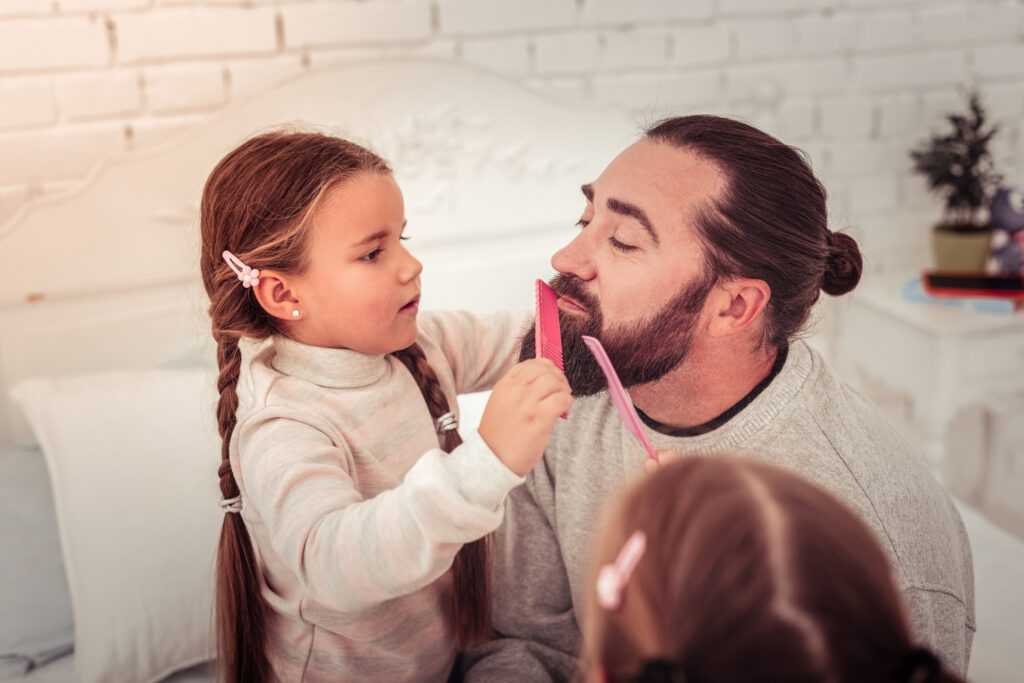 Fue Gotee over on the Beard Board forums recommends using this method for using jojoba in facial hair:
 "take a wet brush and brush up from underneath my chin so that the hairs stand on end like I was exposed to a massive field of static electricity. Then I put a few drops on my bristles of the brush and continue brushing outward until I'm certain I've distributed the oil as best I could. Then I stroke the goatee down with my hand and I'm done. One of the best things is that there's no odor to the stuff"
Do you use any products to maintain your facial hair? Have you tried using jojoba and discovered that jojoba is the BEST beard oil?